Patterns From
Quilt Design Northwest


©2004 Quilt Design NW; All images, designs and instructions on this website are protected by copyright. You are welcome to link to my pages but please do not copy any of this information to your own website. All my patterns are also protected by copyright and may not be copied for any but the purchaser's personal use without express permission from Marjorie Rhine at QDNW. For information on Quilters and Copyrights visit About.com's FAQ page on this topic.
---
Forestscape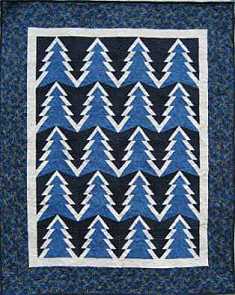 A paper-pieced quilt in 3 sizes - Wall ( 36" x 39"),Throw (52" x 66") and Queen (85" x 92"). Fabric & cutting information for additional quilts is given below. The Forestscape trees quilt gives the feeling of being deep in a snowy forest. The quilt makes up nicely in either cottons or flannel. Because of the tessellating trees you have 2 different quilts in one-hint: turn the quilt upside down to see the second quilt.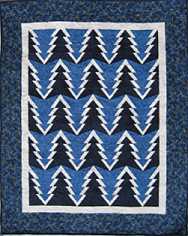 Q134 - $9.00


Fabric & cutting requirements for additional quilts - to be used with Forestscape pattern
---
Ask for patterns from Quilt Design Northwest at your local quilt shop
- or-
Order On-Line
---
Contact Information:

Quilt Design Northwest
Marjorie Rhine
22371 SE Donna Circle
Boring, OR 97009
(503) 658-3208
Click here to send me an email




Last Updated on December 16, 2006